We are committed to sustainability
We operate with respect for the environment. We are proud members of the Sustainable Packaging Coalition® (SPC), an industry working group dedicated to a more robust environmental vision for packaging. We offer products with recycled materials, including ALCAN 100% Recycled Bakeware made from 100% recycled materials, from a mix of pre- and post-consumer aluminum.
We adhere to all air, water, and power regulations in the communities we operate. In addition, we continuously work to reduce our consumption of raw materials and energy in producing our products, including reducing or recycling scrap generated during our production processes. We offer recycling in our facilities as available in each community for office and foodservice waste.
We continuously review our supply chain to optimize the number of trucks and fuel needed for our products to be shipped to customers. For example, we seek to ship full trucks, and seek to ship from our closest production facility whenever possible. For some product lines, we developed, tested, and implemented carton-less pallet packaging, replacing cardboard with a thin polymer wrap; which reduces both materials and energy to ship the product.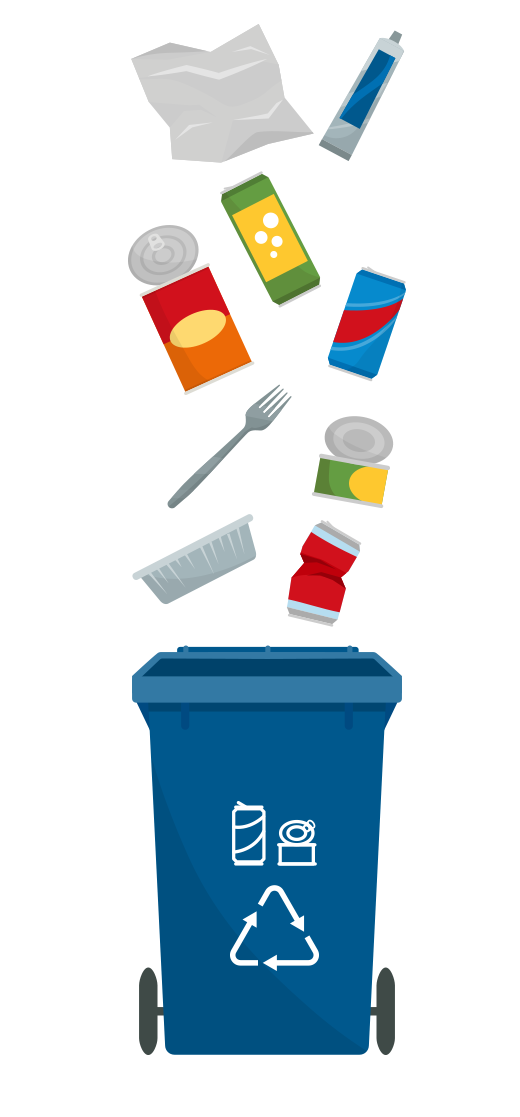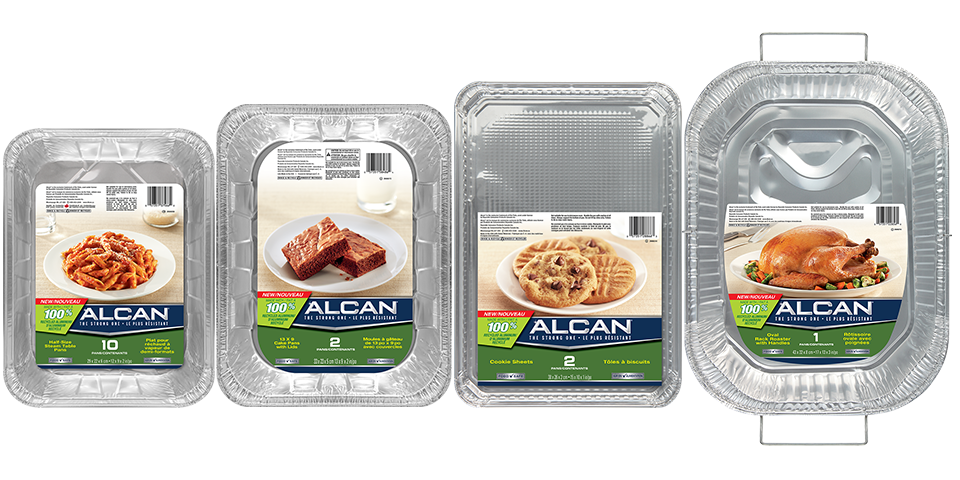 Introducing our NEW Premium Bakeware made with 100% Recycled Aluminum
Strong, reliable and eco-friendly. Cook & store with one simple, well-made, sustainable product.
ALCAN PRODUCTS ARE RECYCLABLE
Make sure to check with your local municipality's recycling capabilities. If your community accepts aluminum foil and bakeware, follow these three easy steps to ensure your foil is recycled properly!